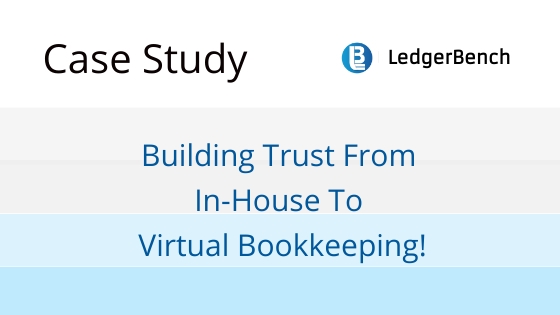 Case Description:
A client approached us with a very generic and omnipresent issue that our clients hold, why should they make the transition from in-house to virtual bookkeeping. The skeptical elements were his comfort with a resource coming in their office and doing their bookkeeping and the security concerns of how will file transfers occur from one party to the other.
Problem Assessment and Solution:
Whenever a client comes to us with issues like this, the first approach that our team has is to not take this as a sales pitch, we try and see the specific pain-points the client has and thus give them the assistance that they particularly need.
The first thing, in this case, was to help them understand how we work. The idea is to gain all the financial information in the most cyber safe manner. Our team works with the most secure standards of SSL certification and encryption to keep our client's private and confidential financial information in the safest hands.
It is here, came the next problem that he was only comfortable with a resource coming to his office and doing his books. We convinced him to take a free 30-day trial to see how we function and how we differ from a local and an in-house bookkeeper.
Once the trial was over, he saw that not only were we available to him 24×7, in case he had any query, we had the fastest turn-around time for his issues. Our team of CFO's were there to understand the specific needs for his business and we tried to find bookkeeping solutions that helped plan his financial year in the most optimum way possible.
He is now our client and we are handling his accounts receivables, payable and reconciliation services.