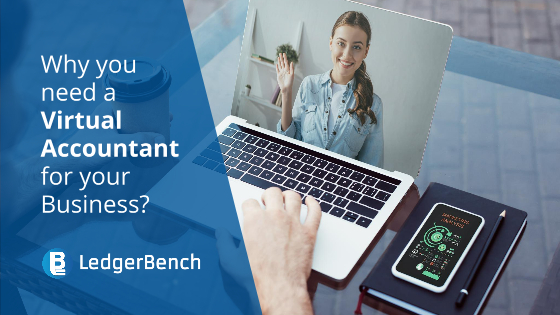 No one ever said that running a business would be easy. In fact, it is one thing to run a business, and it is a different thing to be able to keep up with the changing times and by responding to it with scaling up and evolving your business. A business is only as good as the efficiency it is run with. The time you put in it, the resources you foster it with and the team that is behind making it a success. 
A profitable business is always the one that has impeccable logistics and operations. Because when you are able to micro-manage your business well, then you are able to take care of the larger picture of making profits and expanding operations. 
When talking about bringing efficiency in logistics, what comes on top of the list is accountancy and bookkeeping operations. When your business is small, it is easier to manage its finances. But as it starts to grow, you are caught up in handling the sales, marketing, expansions and slowly the financial management starts being a hassle and ends up being ignored. 
This is where virtual accounting comes in the picture. Their team of expert professionals help take off the load of your operations and prioritise your tasks. 
How Virtual Accountant Helps Your Business?
Virtual Accountant is the game-changer when it comes to streamlining and organizing your business logistics better. Here are some of the benefits that your business can avail by choosing virtual accounting services:
Get Your Financial Reports When You Need Them:
The most important part of knowing where your business is situated at present and where it is headed to in the future are through financial documents. It is important to have updated, accurate and consistent documents. A virtual accounting firm, will help you in formulating updated financial documents to help you take care of the daily operations of your business and to run it efficiently at the tip of your fingers.
Also Read – Management Accounts for a vendor operating several stores
You Will Not Need to Hire and Train a Team:
When you have a team of dedicated and expert virtual accountants, then you no more have to find a team of qualified accountants, or train them. Because, virtual bookkeepers only hire the best in the business. Adept with all the highest certifications and qualifications. This helps you save time on finding the personnel that will fit the bill for your business. 
Get Balanced and Updated Books Everytime:
You will no more have to face the wrath of the year-end stress, as your team of virtual accountants will make sure that you have accurate, updated and error-free books throughout the year. Your records will be reconciled and available in an understandable fashion at all times. 
Help Your Business Get Better Work Management:
When you have time savings from not having to handle accounting tasks for your business, you will be able to delegate that for the betterment of the management and expansion of your operations. You will be able to take care of your business and run it efficiently.
Save Upto 50% Off Your Annual Accounting Budget:
With virtual accounting you will be able to save on the overhead charges of having an in-house accountant. Your cumulative savings on salaries, tax benefits, rentals and the added opportunity costs will help catapult other areas of your business. As with virtual accounting you only pay for the services that you avail for. 
Gain Convenience and Flexibility:
The convenience of having a team of expert professionals available to your business around the clock will give you added flexibility. Because a growing business is dynamic and its needs can arise at any time, therefore, having a virtual accounting service will help you with your financial needs 24×7. Also, they grow as you grow and help in scaling up their services as you scale up. 
Wrapping Up
Virtual accounting services is a one-way ticket to increased profit and for added peace of mind. With the evolution of how businesses are done, virtual accounting is the way to an organized future for your business. No matter the size and stage of your organization, virtual accounting will help you ace every sphere of your business' logistics and operations.
We hope that through this blog, you will be able to find one of the many ways in which virtual accounting can help benefit your business. Get on with financial trend of the future, opt for virtual accounting services.