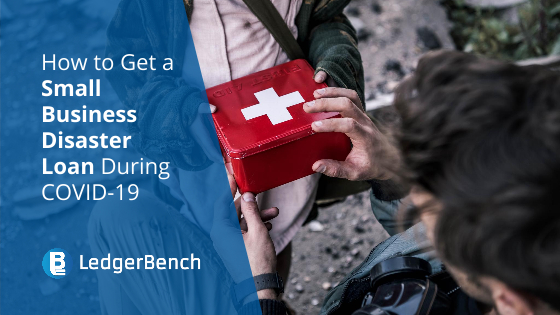 In the light of the current COVID-19 pandemic, the federal government has given a breather to all small business owners in the US with the Economic Injury Disaster Loan (EIDL). It is designed to give relief to business owners who have been impacted by a loss of revenue in this time and therefore is offering an advance of $10,000. The borrowers will not have to repay this advance loan amount. 
What is the SBA Disaster Loan Program?
The SBA disaster loan program is a relief program by the US government to support small business owners who have been affected by COVID-19 and incurred losses in revenue. This relief is extended to proprietors, independent contractors and all small businesses, etc.
The maximum limit of loan dispersal is $2 Million if you have been hit by the pandemic majorly. The interest rate for the loan is at 3.75% on qualification for businesses and 2.75% for non-profit organizations. These loans have long terms ranging from 15-30 years, so that they are accessible and viable to everyone.
Who Can Apply for the Loan?
Any small business, across the different states of the United States can apply for the SBA loan. But, due to the current lack of funding, the loan applications have temporarily been closed and are available only to the agricultural industry for fresh applications. 
Currently the major preference is on a first come first serve basis and the upper hand is being given to business' in the agricultural sector. Those applications had been closed by April 15 and were in the process of being under consideration.
Although, with a fresh round of funding from the Congress, the process has been resumed once again. Here are some of the key points that you ought to know:
Agricultural businesses that are engaged in the production of food and fiber, ranching, and raising of livestock, agriculture, and all other farming and agricultural related industries (as defined by section 18(b) of the Small Business Act (15 U.S.C. 647(b)).

SBA is encouraging all eligible agricultural businesses with 500 or fewer employees wishing to apply to begin preparing their business financial information needed for their application.
How to Apply for an SBA Loan?
You can go to the SBA's Disaster loan portal (simply click here). There are no submission of forms that are required at this time, and can also get an EIDL emergency grant of $10,000 within 3 days of application. (As stated above, you are not required to repay this initial grant, irrespective of whether you are able to qualify for the SBA loan eventually or not.)
Upon application, your credit rating is assessed, and your income and tax statements are checked to see the extent of your need for the loan. For loans above $200,000 the lender can expect you to submit a collateral. For loans under $200,000 there is no need to necessarily submit a collateral to the lender, unless you feel you want to wilfully increase the chances of getting the loan.
A very important point to note, that if you submit enough collateral, you will get the SBA loan, but it is dependent on how much the assessor feels you are in need of and can thus be levied to you.
Steps to File the SBA Loan Application:
Complete the initial application online.

Gather all the necessary documents required hereon.

Once the SBA assesses your credit, it asks you for additional documents.

Let us now look at the detailed steps to file the form:
Section 1: Disclosures:
Select the type of business you are applying for, and check off all the eligibility requirements as given there.
Section 2: Business Information:
Filling this will require you to have your income statement as of January 31, 2020 with you. 
Add your legal name (as on your tax return)

Your business phone number

Gross Revenues for the 12 months before date of disaster (January 31, 2020)

Cost of goods for the 12 months prior to date of disaster (January 31, 2020)

Any grants received.

The sections marked with a red star, need to be filed only if they apply to your business.
Section 3: Business Owners Information
First, mention if your business is owned by another business. If it is owned by individuals, you need to fill out owner sections for each member owning more than 20% or more of your business.
The following personal information needs to be added:
Social Security Number

Date of Birth

Place of Birth

Citizenship 

Residential Street Address
Section 4: Additional Information
Mention if anyone has been involved in any criminal charges.

Fill out the section in blue, if you have hired someone to file the application for you. (Including an employee.)

Select the box to select the advance payment of $10,000

Check your banking information
Wrapping Up
Currently the SBA disaster loan is open only to agricultural businesses, but we hope that soon this opens up for the larger majority and all businesses alike are able to make out of this pandemic smoothly. The SBA disaster loan is the federal government's attempt to help businesses gain security, protection and safety during the pandemic.